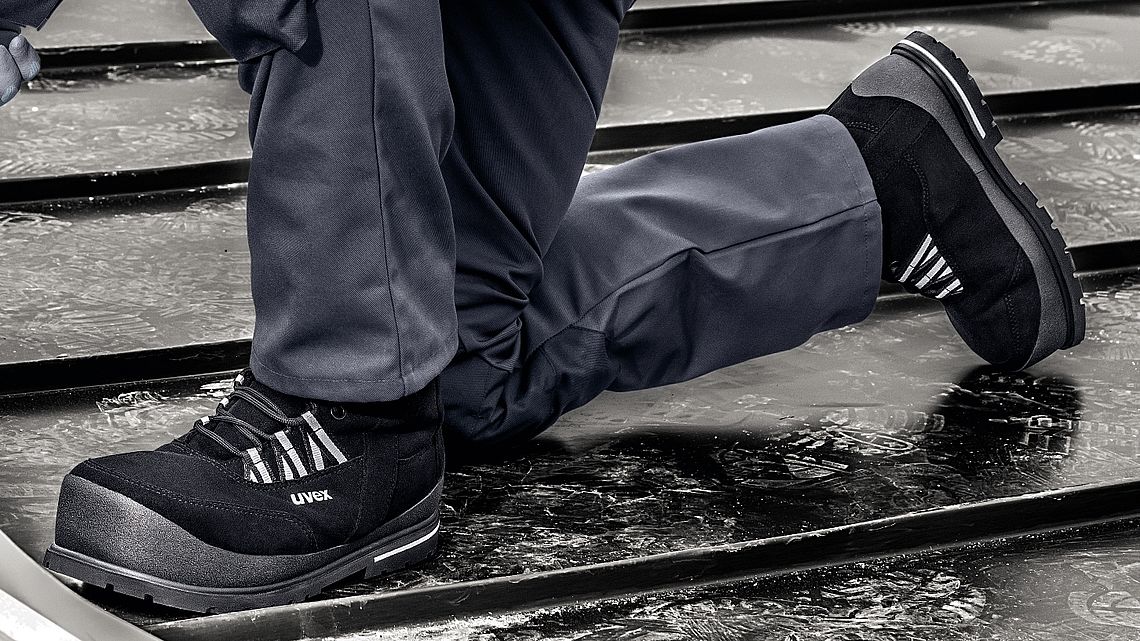 While the best steel toe shoes here in the market today do a pretty good job in giving your feet the comfort and protection they need while you are doing your job in any work environment, it is still important to learn about the different signs that will let you know whether your own safety footwear needs to be replaced.
So when should you replace it? You might be doubtful of replacing your old safety shoe, especially if you have spent a good amount of money for it and if you really like it. However, replacement is necessary at times as not doing so might only cause you to expose yourself to safety hazards when you are wearing it, instead of staying safe.
The problem, though, is that there is no magic formula when it comes to the time you should replace it. There is no best before date when referring to these types of shoes. However, there are certain signs that will help you figure out whether it is indeed the right time to retire your old safety footwear.


Fails to Perform its Function
The main objective of wearing any protective or safety footwear is to offer protection to your feet. However, if you notice that your safety shoe is already incapable of performing such function, then maybe it is time to replace it and buy a new pair. Note that you can't expect your footwear to last forever.
One way to determine if it is still doing its job of protecting you is to assess its anti-slip feature as well as the sole. Find out if it still does a pretty good job in preventing you from slipping. Also, check the sole. If the sole is already wearing thin and you notice that its non-slip function already fails to protect you, then a new pair of shoes might be needed.
Also, check the treads found at the bottom of your shoe. Such area will most likely rub down after experiencing too much wear and tear. Consider investing in a new safety shoe if the treads have become smooth. Inspect the toes and metatarsal guards of the footwear, too. Find out if the metal or steel toe is already peeking through.
If it is, then replace it right away. Lastly, examine the leather material. If it starts to separate from the PVC or rubber parts then you also need to shop for a new safety shoe.
Range and Comfort
A lot of safety shoes are designed to deal with an average use of up to 1,500 kilometers – roughly taking up to a year of wear. The problem is if your job requires you to be on your feet all the time and move around, then it might be necessary to replace the shoe in less than twelve months.
One sign that a replacement is already necessary, as far as range and comfort are concerned, include experiencing pain in your feet even if you did not finish your day at work. In this case, it may be necessary for you to invest in an insole or a new safety footwear.
If you plan to use an insole, then take note that it is not advisable to buy any old one usually offered in drugstores. It is important to use a special insole, which is suitable for your safety shoe.

Damages
Of course, if your shoe is already damaged due to a falling object or any other matter, then you need to replace it. If you have a steel toe safety footwear, then rest assured that it is easy to determine such damage as you can expect the steel to dent inwards.
However, if it is made of composite materials, there is a great possibility for its structural integrity to get damaged without showing any outward signs. With that in mind, it is advisable for you to replace the footwear right after a heavy object lands on it or right after a puncture.
Conclusion
The best steel toe shoes here are the most durable ones you can find in the market. They can last for a long time but you also need to check each part and feature so you will know the perfect time to replace yours.